a minimalist motorhome
nils holger moormann presents its "streifenwagen", a minimalist motorhome that offers owners a warm and stylish atmosphere for both summer and winter travel. the mobile motorhome is based on a VW t6.1, while a smooth color scheme of high-tech surfaces, ash wood and cohesive lighting concepts complete the interior. The moormann streifenwagen is equipped with technical innovations that ensure a comfortable and cool indoor environment.
rear shower tent
all images courtesy of nils holger moormann art direction
practical but refined design
in an attempt to give more depth to the space, the designer (see more here) has chosen indirect lighting storage compartments integrated into the side walls. Plus, a hidden USB port provides an additional charging option for electronic devices within easy reach of the bench seat and bed. Meanwhile, the dimmable battery-powered e-reader can be removed from the wall niche and act as exterior lighting if needed.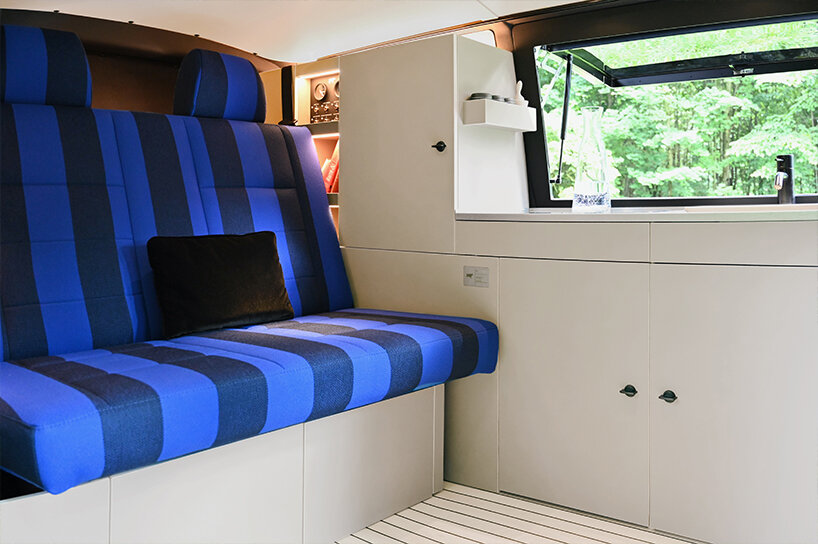 a generous feeling of space even in the smallest spaces
the cozy folding bench with its iconic striped design – from belgian fashion designer raf simons – is the heart and namesake of streifenwagen. the soft upholstery fabric with the different textures of the wide stripes, developed for kvadrat refines the motorhome and distinguishes it with its high quality and very special care properties. the fabric is made of soft woolen yarn, which balances temperature and humidity over the seasons; in winter it is kept warm, and in summer it guarantees a cool indoor environment. Meanwhile, the inherently antibacterial wool is self-cleaning, so light soiling can be brushed off after drying.
the kitchen saves enough space for storage and workspace, thanks to the built-in ceramic hob which is integrated into the stainless steel worktop and the built-in sink. The hand-matted silvertouch surface takes on a subtle touch, while the large frameless kitchen window allows natural light and ventilation to flow inside.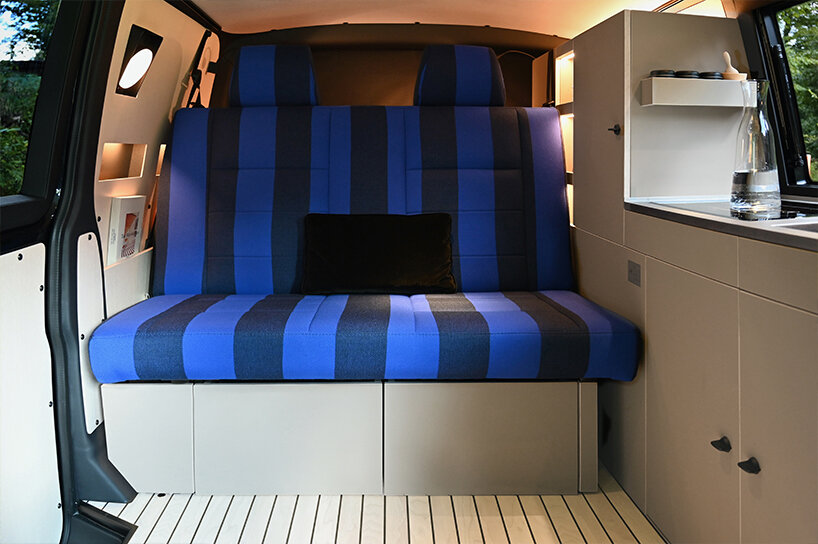 the back seat which becomes a bed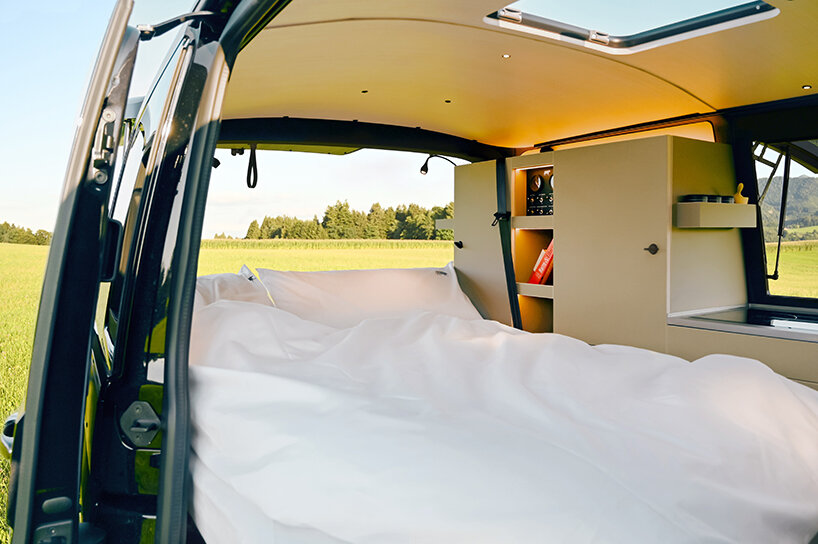 spacious bed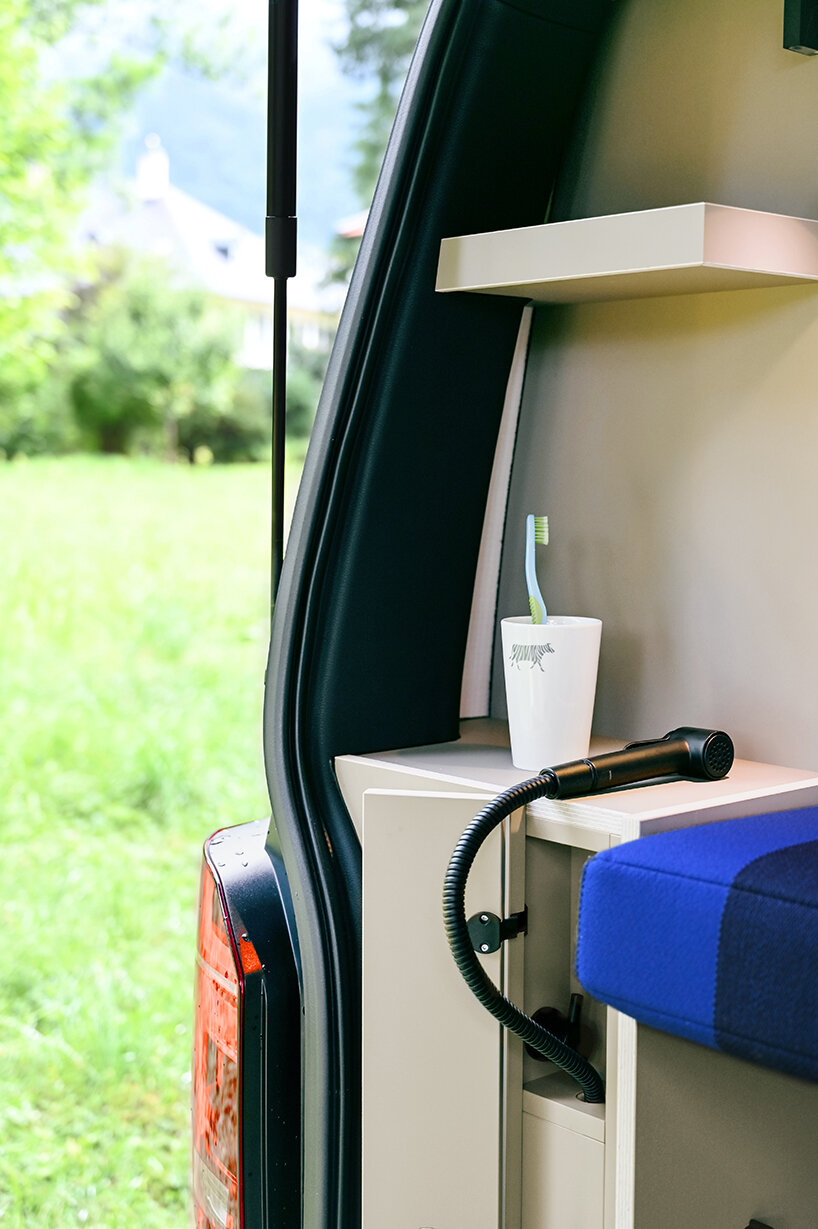 outdoor shower
1/7
cutlery drawer
stool
fridge
mosquito net
technical panel
side shelf
project info:
Name: streifenwagen
designate: nils holger moormann
seats: 4 (max. 6)
bed bottom: 190x125cm (maximum 230x125cm)
upper bed: 195x110cm (max. 235x110cm)
starting capacity: 1450 l (max. 2100 liters)
loading tunnel: 250x82x47cm (max length 290cm)
2 × 12 l fresh water (max. 105 liters) with hot water option
battery capacity up to 270 ah
up to 200 W solar system
christina petridou I design boom
10 October 2021